News
---
February 2010
Razon con Amor gets Rave Review in Improvijazzation Issue #99!
Oscar Reynolds - RAZON CON AMOR

Oscar's all-original music is just stunning, in both quality and energy. He plays guitars and flutes (panpipes, actually) masterfully and with total passion for getting his message across to the listener... I had reviewed him in issue #75 and was most impressed then, but "Razon Con Amor" takes it a level up, to be sure. When you listen to his flute work on "Mamuta", you will know right away why this Bolivian artist was able to capture my ears, & the percussion down under propels your imagination to new heights. Another great composition (& the one that captures my vote as favorite) is "Folsom"... at 12:39, it's the second longest track on the album, and the players take a long time to build the mood (David Pinto on bass, Lalo Izquierdo doing cajon, cajita and donkey jaw and Raul Ramirez on cajon, wood blocks, congas, drums and effects) for you; Reynolds' pipes at about 4:40 will soar you to the outer edges of the universe on this one! I am (again) most highly impressed with Oscar's talent and give this a MOST HIGHLY RECOMMENDED, as well as an "EQ" (energy quotient) rating of 4.96. Get more information at www.oscarreynolds.com - Rotcod Zzaj

April 2009
Karumanta Music releases two new CDs!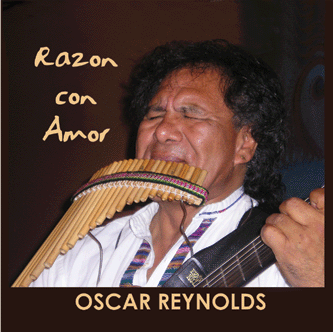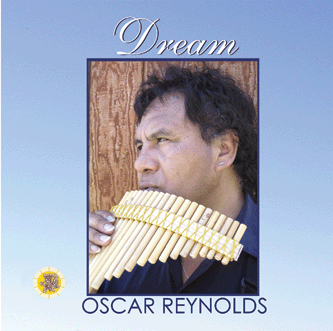 February 2009
Oscar receives honors from the Bolivian government for his lifetime achievement in preserving, promoting, and performing the music of his country in United States, Bolivia, and around the world.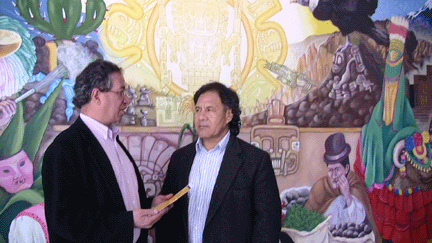 October 26, 2008
Oscar receives the prestigious Arts Recognition Award from the Arts & Culture Commission of Contra Costa County for his work in the preservation, promotion, and education of U.S. audiences on the traditional arts of Bolivia. Congratulations on all your hard work throughout the years!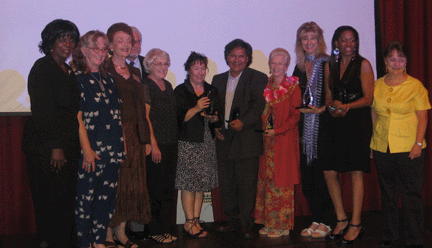 January 10, 2007
Oscar was invited to perform at the Paramount Theater for the inauguration of Oakland Mayor Ronald V. Dellums. The performance featured the Oakland East Bay Symphony and reflected the diversity, creativity, and dynamic energy of Oakland and Bay Area's rich art scene and its artists dedicated to artistic excellence.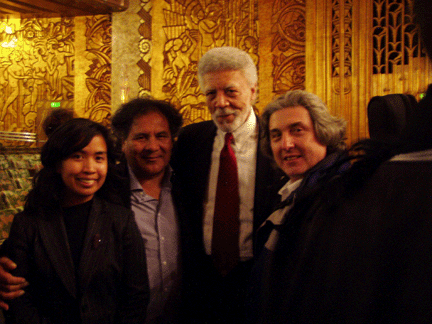 With Oakland Mayor Ronald V. Dellums

October 2005
Rio de Luz CD release tour.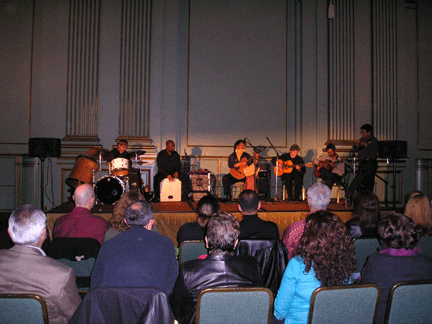 May 2005
Karumanta Music releases Rio de Luz, Oscar Reynolds first CD of all-originals.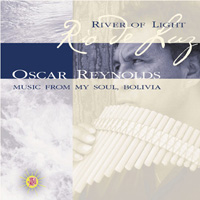 June 2005
· Oscar Reynolds & Lalo Izquierdo receive the highly competitive Creative Work Fund for Traditional Arts for their collaborative arts project "Afro-Andean Music & Dance" with the California Academy of Sciences Traditional Arts Program.

· River of Light placed Number 7 on the New Age Reporter Top 100 Airplay chart for the month of June.